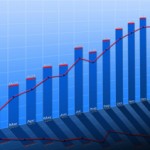 At last! The Wall Street Journal just realized that CFOs are a part of the strategic management team as well as the overseers of financial information. In a piece written for them by a New England college professor, the Journal says "The current view…sees finance officers as little more than number crunchers…the people who have the strongest grasp of a company's finances need to be part of the strategic thinking from the ground up."
It seems the Journal has confused CFOs with controllers, the traditional keepers of the financial records, whose job is primarily recording, analyzing and reporting the financial numbers for an enterprise. But truly qualified CFOs know their job only begins when the reports are produced, and their role in strategic decision making is critical to any enterprise that has a financial goal, whether that goal is a merger, a profit or, for a nonprofit organization, avoiding a loss.
Or maybe the Journal and their guest writer professor don't know the difference between a CFO and a controller – a mistake often made by CEOs of smaller companies too. Perhaps they need some consulting assistance from Your CFO for Rent (R). OK, just kidding there. Happily we know the difference. Do you?
As always, I welcome your comments and feedback.