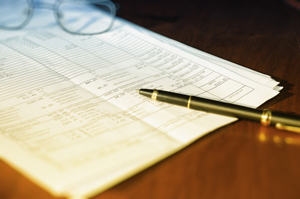 Finance Coach
"After vetting several candidates we chose Gene Siciliano as our CFO for Rent. This was a fantastic recommendation and we are very happy with our choice"
Charles Ochoa, CFO, Specialty Restaurants Corporation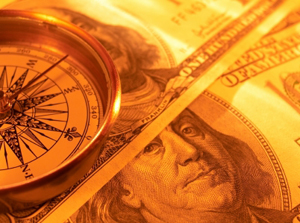 Finance Coach
"My work with Gene …
has been the critical factor
in my success … as CEO."
Blaise Simqu, CEO,
Sage Publications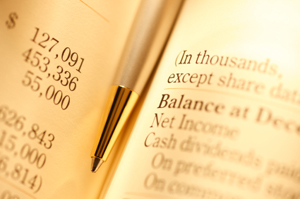 Finance Coach
"The consultants and experts I hire have
to bring more to the table than just their expertise.
Gene has the ability to discuss and debate many
critical issues I face. Sage advice, for me, is crucial."
Gary Baker, President & Creative Strategist,
Baker Brand Communications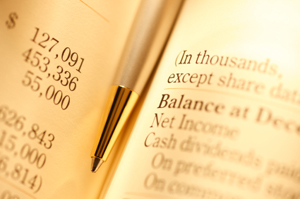 Finance Coach
"Gene helped me achieve a much better understanding of the financial aspects of our university, and of business finance in general. He was able to help me identify key metrics and trends in our financial reports that were not clear before."
Dr. Chris Kimball, President of California Lutheran University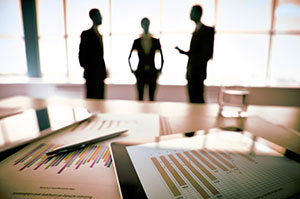 Finance Coach
"…you're doing a great job."
Bill Stutman, CFO, Universal Pictures
Hello and welcome to our coaching site.  Who needs to hire a financial coach?
CEOs and business owners who need tools to create and control a better financial strategy based on the financial realities of their companies, and who don't feel comfortable getting those tools from their CFO.
A senior executive who gets that a better understanding of finance is essential to career development, including any aspirations to one day becoming a CEO and running a successful company.
A newly promoted executive whose new responsibilities include financial accountability in ways not previously experienced, and who realizes that success could be at risk without an adequate understanding of financial concepts and applications.
A controller or a vice president of finance who is the senior financial person in their company, and who wants to expand their abilities to become a fully qualified CFO, but doesn't know how to get there, what knowledge gaps must be filled or skills learned or sharpened.
Why do we do this?  We have watched CEOs and senior executives struggle with financial strategies that are key to achieving their expressed goals; yet they have no financially skilled advisors or resources to empower them in this critical area. They are hampered in moving forward because:
they can't see clearly the path between the action and the desired financial result, or
they don't really have faith in the relationship in their company between a particular cause and the resultant effect, or
uncertainty often produces inaction (as if inaction would somehow stop the bad results they're getting).
We have found over the past 30 years that our non-technical communication style and extensive real world experience have in countless instances filled the knowledge gap, raised confidence levels, relieved the reluctance to act, facilitated meaningful change, and delivered great results. And that gives us a lot of personal satisfaction. During our meetings in a one-on-one environment, we often develop a very close working relationship, and it's a great feeling to see the fruits of our efforts produce a solid win for them – and for us.
Gene once gave an in-house workshop to the management team of a book publisher at the CEO's request (he was a coaching client of his), and at the end of the course they asked him to write a book for their customers, who are teachers. He did, and that book is available today because they had a collective "Aha" about how their company's finances work. He cares about CEOs and business owners finding the freedom from worry or doubt, the power that comes from knowledge.  His presentations are designed to do just that. The financial ideas he talks about are expressed in easy-to-understand ways, always with visual support, rather than the technical jargon of most financial professionals. Through his nearly 30 years as a professional presenter, he can find unique ways to engage an audience or management team in active learning, active participation, and follow-on retention.
Good decisions start with good information that is recognized, understood and acted upon appropriately. We can help you get there with two forms of this service:
The Private Series "We want to get answers to our questions, our concerns, and our uncertainties, and we want to explore those answers privately, not in a room full of colleagues." This is a series of private sessions that will address your top questions in the context of your company's financial situation, as well as filling in any financial knowledge gaps you feel uncomfortable about, from financial reporting and performance metrics to financing the business and exit strategy options. We develop the agenda and timetable in advance, and arrange regularly scheduled private sessions on your timetable, at your offices or ours.
The Small Group Workshop  "Our team works together and grows the company together, but financial areas have been a roadblock for us and we want to remove those roadblocks – together." This is a private workshop that will address the top 5 questions your select team wants to get answered in the context of your company's financial situation. It is not some national average curriculum intended to apply to an entire audience. You and your team are the entire audience in this half-day or full-day session that will be built directly from the concerns you have raised in a private interview in advance of the session.
We will develop a personalized agenda which we will cover in conveniently scheduled, one-on-one, 2 to 3 hour sessions, at a location of your choice. We recommend a session every week or two to build on prior learning, with regular reinforcement of key concepts. We will use selected visual aids, tools and examples from hundreds of client issues addressed over the years, to help you really relate to what we're talking about.
You may bring into the session a memo, report, CFO recommendation or board member question that you don't fully understand, to grasp the essence of the matter or just to get a second opinion, before having to react to it. Why did The Wall Street Journal say that? What does this number from a public company's annual report really mean? Why is my investor/chairman/board member asking that question? In English please.
We'll progress through a confidential agenda from the basics to the complex, in private sessions at your convenience, held in the privacy of your offices or ours, and move through a tailored program at your speed, without predetermined expectations (unless they are yours).
AND, when internal financial issues arise in your company, we can shift the agenda instantly and both learn from an actual, very relevant example. Concepts are reviewed and re-reviewed, so that knowledge gained can be effectively applied. You will develop a deep understanding and mastery of the issues, rather than the superficial awareness that often comes from reading a book or attending a seminar.
For the financial executive, the agenda may look quite different. An executive with an accounting background may need to better understand the tools of finance, while an executive with a finance background may need to have a better grasp of accounting principles. These can be technical skills and tools but are just as often a blend of technical and leadership skills, combined with a vote of confidence from someone who knows you have the ability to be more and do more.
First, because our business (and yours) is really about people, and we enjoy working with people, especially one-on-one where we can really focus on your unique situation. And because our background in operational finance is extensive, spanning over 40 years in public accounting, corporate finance and accounting, and financial management consulting. Our communication style, like our writing style, is matter-of-fact, clear business language, without the kind of technical jargon that seems intended mostly to make the speaker sound important or show you how much they know. In fact, while we're expanding your knowledge and skill sets, we'll be learning about your company and your job and finding ways to expand the value of our sessions to you, our customer.
We've been in your place and we know what it takes to run a company where every financial choice has consequences, and we know that you have to understand the interplay between action and results in order to have any chance to control the outcomes.
Please feel free to contact us at info@CFOforRent.com for an exploratory conversation with no obligation.  We will be glad to hear from you.