John Meazzo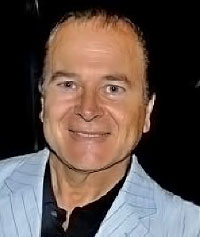 John Meazzo brings with him a 35-year career as a CFO, treasurer, and hands-on financial manager in private and public companies up to $3 billion in revenues.  He has successfully provided critical financial leadership as a CFO for hospitals, insurance companies, and other healthcare companies, food store chains, manufacturing companies and nonprofit organizations of all sizes. John is our specialist for healthcare and nonprofit organizations. He has been a member of the CFO For Rent® team since 2007.
John is an expert in strategic planning, budgeting and financial analysis, financial team management, systems development and implementation, productivity/efficiency maximization, financial modeling and projections, profit trend analysis and interpretation of key performance indicators, all for the purpose of assisting companies in reaching their full potential. Frequently working in companies and industries where strong financial management is absent, John is a creative strategist with a clear understanding of organization cultural and political influences.
In recent assignments John has successfully implemented major improvements in corporate and nonprofit financial departments, including developing manufacturing and hospital cost accounting systems, designing and implementing policies and procedures to improve productivity, and ensuring M&A transactions get to closing without roadblocks getting in the way.