John Vilagi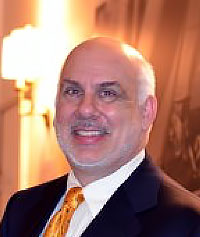 John Vilagi brings a unique and diverse skill set focused on optimizing processes and implementing new technology to increase operating efficiencies and decrease reporting lag. He has been a member of the CFO For Rent® team since 2019.
Over his career, John has served primarily as Chief Financial Officer in various industries including retail, distribution, manufacturing and non-profit for both private and public companies. In addition to domestic based companies, he has established and provided financial services for companies domiciled in the United Kingdom, the Netherlands, Hong Kong, Switzerland and Germany.
During the challenging 1990s, John provided short term operational and financial management for state court receivers and federal bankruptcy trustees which led to establishing a consulting group specializing on change and adaptive management as well as strategic planning.
John's approach to the accounting role in supporting company excellence: The numbers are the numbers and the CFO needs to own the analytics. It is the accounting department's role to create processes that accurately capture financial consequences of the various activities the company engages in. All stakeholders need to be identified and the accounting system, in addition to its own activities, needs to communicate activity in a way which is meaningful to those stakeholders. Timely accurate reports and dashboards coupled with clearly defined roles, responsibilities and goals allow management to make faster informed decisions as well as measure performance. This in turn frees up time to improve and innovate (grow) instead of fix and patch (repair).