Robb Hagestad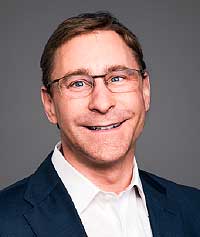 Robb Hagestad is the Managing Director and CFO for Gear Venture Group, LLC.  As a consultant he has a broad range of experience with manufacturing, distribution e-commerce and CPG companies. He has been a member of the CFO For Rent® team since 2018.
Robb has been the CEO of two companies, ICP, Inc., an auto parts manufacturing and automotive lifestyle distributor and VIT, Inc., a broad range wholesale and retail travel company.  As CEO Robb grew both companies to over $1 billion in sales through adopting technology and focusing on the customer.  He successfully sold both companies to brand name national players.
Robb is a leader who can drive growth and build the team and infrastructure required to support a large company.  He is an expert in corporate finance, financial analysis and mergers and acquisitions for middle market companies.  He has extensive international experience having done business in the European Union, China, Australia, Brazil and New Zealand.
He is also an adjunct professor at Santa Monica College and Antioch University where he teaches Economics and Entrepreneurship.  Prior to moving to Los Angeles he was a professor at the Art Institute of Dallas. Robb earned his BS in Finance from Trinity University and his MBA from Southern Methodist University.