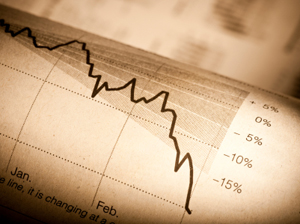 Speaker & Trainer
"… high marks for the relevance of the material to our middle market… clients, and for … ideas that could be taken back and implemented immediately."
Michele Ryan, Regional Vice President,
Tokai Bank of California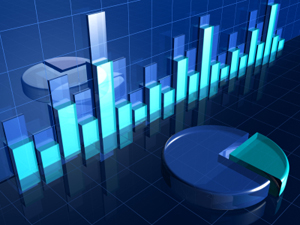 Speaker & Trainer
"[Your] capturing and holding the attention
of a group of very independent thinking
CEOs … made for a great session."
Clyde Johnston,
CEO Roundtable, Second Thursday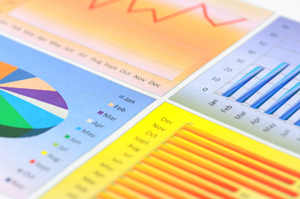 Speaker & Trainer
"Our members … all current and former CEOs … were still talking about it long after you left the room."
Maoshing Ni, PhD,
Second Thursday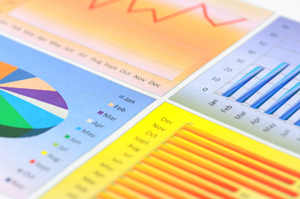 Speaker & Trainer
"people were praising your presentation. It was relaxed, informative and dead-on accurate for what we needed to hear. Some of what you talked about regarding governance inspired one of our better board meetings."
Ed Coghlan, Board Member at The Unusual Suspects Theatre Company
Who needs to hire a financial speaker?
CEOs and business owners who need tools to create and control a better financial strategy based on the financial realities of their companies, and who don't feel comfortable getting those tools from their CFO. (in private or group sessions)
Enlightened employers who want their key managers and senior employees to better understand the financial workings of their companies.
Meeting planners who need to staff a senior management meeting with important, immediately useful information by a people-oriented presenter.
Speakers' bureaus which have been challenged to provide real content on financial strategy for an exclusive audience of CEOs and senior executives.
Why do I do this? Because I have watched CEOs struggle with financial strategies to achieve their expressed goals, yet they have no trusted advisors or resources to empower themselves.
because they can't see clearly the path between the action and the result, or
because they don't really have faith in the relationship between a particular cause and the resultant effect in their company, or because uncertainty often produces inaction (as if inaction would somehow stop the bad results they're getting), and
because my non-technical communication style has, in countless instances, relieved the reluctance to act, facilitated meaningful change, and delivered great results.
And that really feels good! It's a great feeling to see the fruits of my efforts produce a solid win for everyone – including me.
I once gave an in-house workshop to the management team of a business book publisher at the CEO's request, and at the end of the course they asked me to write a book for their customers. I did, and that book is available today because they had a collective "Aha" about how their company's finances work.
I care about CEOs and business owners finding the freedom from worry or doubt that comes with knowledge.  My presentations are designed to do just that. The financial ideas I talk about are expressed in easy-to-understand ways, always with visual support, rather than the technical jargon of most financial professionals. Through my nearly 20 years as a professional presenter, I can find unique ways to engage an audience or management team in active learning, active participation, and follow-on retention.
The One-Person Workshop
 "I want to get answers to my questions, my concerns, and my uncertainties, and I want to explore those answers privately, not in a room full of colleagues." This is a private workshop that will address your top 5 questions in the context of your company's financial situation, not some national average intended to apply to an entire audience. You are the audience in this half-day session that will be built directly from the concerns you have raised in a private interview in advance of the session. If desired this workshop can be presented to a small group of your management team members, if in your view their collective participation will produce a more effective collaboration for your company's financial strategies.
The Crash Course in Operational Finance and Strategy: In this half-day or full day session, we will cover the issues that most CEOs and business owners complain about. Some recurring examples we have heard over the past 25 years: "I don't look at financial statements because I don't know how to read them and I'm embarrassed to ask someone to teach me!""Sure, I can see the numbers; but how will they change if we adopt this new strategy we've been discussing?" "By the time I get my financial statements, it's old news. I don't know how to anticipate so I can take early action." "I'm working my butt off and not making enough money… where am I losing money that I can't see?" "I have plenty of business but never enough cash coming in!"
Whether you're the CEO, a senior executive, a meeting planner or the CEO's right arm, you tell me what you need and I tell you if I'm the right person to meet that need. Then if we agree, we go to work:
Doing the research – interviews, online analysis, the background of the company's need
Listening to you, learning about your industry (if I don't already know it, which is often the case).
Talking with key influencers that you identify about their top issues.
Customizing my material to specifically address those needs.
…all in the interest of making this presentation as relevant for you and your team as if it was written just for you from scratch (which it will be, if that works best for you).
I recognize the most important takeaway from any presentation is the ability to immediately use what you've just heard, and I know you have to understand it before that can happen. My presentation style, like my writing style, is clear business language, without technical jargon, with plenty of actual stories, graphs and images to help you visualize what we're talking about. I've been in your place and I know what it takes to run a company where every financial choice has consequences. I've taught countless CEOs, controllers and accountants on how best to communicate with one another. It worked then and it will work for you too.
Please feel free to contact me at gene@cfoforrent.com for an exploratory conversation with no obligation.  I will be glad to hear from you.