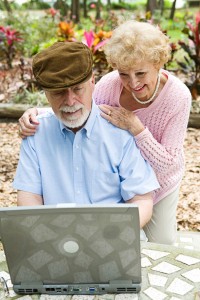 Whether you simply refuse to struggle through one more recession or simply feel that it's time to wrap it up, your exit is a life event with a bewildering array of options. Assuming you've built a business that has real staying power, you could sell it to your employees through an Employee Stock Ownership Plan (ESOP) or transfer it to your children to carry on as a family business. However if your retirement fund is essentially the business, you may want to know that it will produce the cash you will need for the next 10, 20 or more years. And that likely means selling the business to outsiders who will pay cash for it rather than giving it to the kids and hoping for the best.
Now the fun begins.
There are countless decisions to be made, often years before your business actually goes on the  market, most of which require insights and experience that you've never had before, even if you built your business from scratch over a lifetime.  How your management team should be structured, what your infrastructure investment policy should be, when you should start planning for your exit, whether you should be aiming for short term profit growth or long term revenue growth, are all questions that
can't be casually answered, and that will significantly affect the selling price. They depend on a host of factors that are not necessarily intuitive, as it turns out.
When you decide to sell a business you've spent much of your adult life building, a funny thing happens. You begin to lose your objectivity about things like:
What's the business worth – really?
Can the business thrive when you're gone or are you a one-man band?
Are you growing market share or are more aggressive competitors eating your lunch?
Do you have a strong sales activity or are you living off the referrals of past years?
Are you as efficient as you could be or is there a bit too much waste?
Is your inventory as good as your books say it is?
Are you really going to collect all the receivables shown on your balance sheet?
How good are your financial statements – really?
How would you fare in an audit of the books?
Could you negotiate effectively with a potential buyer of the company you've spent your life building?
Those questions are the kinds that investment bankers and prospective buyers will ask and expect good answers to. And if you're serious about selling your company, you will need an investment banker to get the best price and terms. These questions are also the ones that most business owners can't  answer off the top of their heads, or can't answer without crossing their fingers behind their backs. Or if they can, the answer is frequently not what the investment bankers and prospects want to hear.
And that's where we can help.
Selling your business is not just another sale. It's serious business that requires planning, preparation, and solid execution, all while you're running your business without breaking stride. And that planning should start 2 to 5 years before you want to sign the papers. You don't want to lose ground at exactly the time you're trying to show that the business is growing in value. The preparation for your exit requires more from you than building it did, exactly because it's another very specialized, time-consuming effort for which you are not trained.
But we are. We know what the investment bankers will likely ask for and what they will want to show to prospective buyers. We know how to help you fix things that could lower the value of your company. We know how to guide your financial department in producing financial statements that will  hold up under scrutiny by outside accountants and lawyers.
In short, we know how to make you look good. And if that weren't enough, we know some very good  investment bankers who trust us and who can be trusted to do a good job in representing you and your company. We're happy to make introductions, as we've already done a number of times for clients.
And that's how you get the best possible price when you finally decide to retire to the links or to the board of your favorite charity.
We are Your CFO for Rent.®