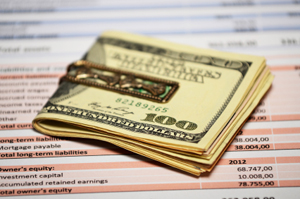 CFO for Rent
®
"[Gene's work] created liquidity, infinitely more value, and …
resulted in the sale of the company for a much higher price."
Ari Nadelman, President,
Environmental Transloading Systems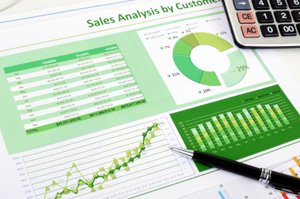 CFO for Rent
®
"I look for people who have a partner mindset, 'we're in this together'. Not all fit the criteria, Gene does. He is that special CFO for me. Not only does he bring his financial expertise, but his business acumen as well." Gary Baker, President & Creative Strategist, Baker Brand Communications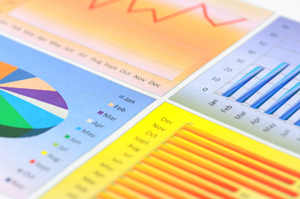 CFO for Rent
®
"Jeff is very happy with George as are his working colleagues at Cobb. George is a terrific choice, thanks to the good work by you and your team" (Ken Cleveland, Board member, T.M. Cobb Company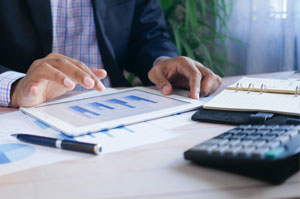 CFO for Rent
®
"Our greatest fear was growing too fast and "growing broke" in the process. We knew we needed to hire a CFO, but simply couldn't afford one. We were introduced to the concept of a fractional CFO. I'm about one year into working with CFO for Rent, and our company has been transformed into a profitable business. Our leadership team can now include reliable financial data and forecasting into our strategic process. We are a customer for life."  Morty Hodge, Founder and CEO of Atlanta Air Compressor LLC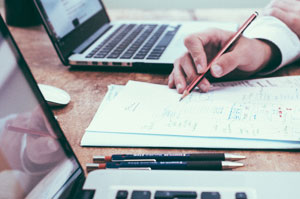 CFO for Rent
®
"Gene developed a financial reporting framework that is both understandable and detailed. Our monthly financial meetings with him, supported by this financial information have been pivotal in monitoring the pulse of our business, not only with our day to day operations but with contract negotiation strategies as well."  Kurt Senff, Co-owner, The Ely Company Inc.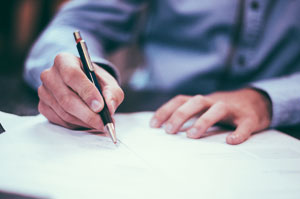 CFO for Rent
®
"We were at a critical time when we reached out to CFO for Rent. We were struggling with an antiquated software system that had our executive team doubting the accuracy of our reporting. Mike hit the ground running and we soon had financial reports running from our new system. At the same time he helped our operations manager implement new software that integrated with our central system, and discovered an error in cost calculation that increased our reported earnings by $400,000."  Greg Thomas, President, Charles E. Thomas Company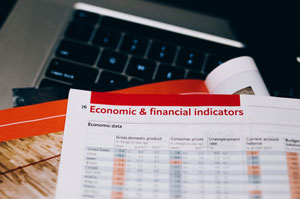 CFO for Rent
®
"Originally engaged to coach our VP Finance, Gene's work with us helped us favorably refinance debt, enhance our financial reporting system, and gain better cost control across the organization. We got more than we bargained for, and when it comes to growing the finance team, I strongly recommend Your CFO for Rent."  Mike Cunningham, CEO, MAC Pizza Management Inc.
Congratulations on taking the first step towards gaining control of your company's finances and, equally important, your understanding of them and how they impact your business strategy. The last decade or so has shown us pretty clearly that you as a CEO can no longer afford to be a "non-financial executive." Expectations from the board, liability to shareholders, and the pressures to produce a solid bottom line amidst years of economic upheaval have increased over time.
In 2001 it was Enron's CEO saying he didn't understand the financial information he was getting.
In 2008 it was the investment bankers saying they didn't understand the risk implications of the products they were selling.
Today CEOs are being asked directly if they fully understand the financial implications of their decisions, and are being held liable if they do not.
Understanding finance is essential both to avoiding financial disasters and to growing a profitable business, and that's where we bring the most value to our clients. Our strategic work with CEOs brings them not just a deeper understanding of the financial realities that drive their business's success or failure, but more importantly helps them understand the meaning and implications of those realities, so we can build strategies to optimize and sustain success, and avoid downturns and failures. Who should think about hiring an advisory CFO? Any CEO or business owner who believes that they need help in making better financial decisions, or in formulating and implementing their company's financial strategies. Ask yourself these questions:
Are you experiencing rapid growth that seems out of control?
Do you want to personally exit your company, but don't know what to do to achieve the best outcome?
Is your company positioning itself for a merger, acquisition or IPO?
Is your company in financial rough waters, and struggling to stay profitable?
Are you concerned about what you don't know about your firm's financial health?
Do you want more or different insight and strategy than you are getting from your in-house resources?
Why do we do this? Because we enjoy sharing our extensive expertise in business finance and strategy with our clients. We care about their finding the freedom from worry or confusion that comes with having a professional advisor guiding their financial strategy. And besides, the interchange of ideas that can come from truly understanding operational finance is a source of great personal satisfaction for everyone on my team. We use non-technical language to clear the confusion and help clients understand the wealth of information contained in their financial reports, and the impact it can have on their strategy. Because in the end, it's about people reaching their goals, not numbers.
As Your CFO for Rent® we can provide a breadth of services that will allow you to develop effective business strategies that produce the optimum financial outcomes. And then let you concentrate on other aspects of your business – what you do best. These effective business strategies include implementation at every stage, because so many consultants make recommendations, but we all know that recommendations don't produce results, and reports don't produce results. Action produces results, and that's our competitive advantage. As your advisory CFO, we will guide your company's management team through:
financial strategy development and implementation,
turnaround and workout management,
business plan development and implementation, or
strategic plan facilitation and implementation.
If you are concerned about the effectiveness of your finance department, we offer management effectiveness audits and finance department restructuring, including implementation.
As your consulting CFO, we will provide a wide range of essential financial services, including:
Guiding the development or reassessment of the company's financial strategy
Helping you to define, implement and manage profit improvement programs
Upgrading your financial reporting system, including re-designing reports for clarity
Evaluating your cost and pricing structure to strengthen gross margins
Coaching you and your management team in a better understanding of operational finance
Guiding or even leading negotiations with investors and bankers
Implementing a planning system for your company
As Your CFO for Rent® I or one of my team will serve as a part-time, hands-on, strategic financial executive "for a few weeks, a few months, or a few years," depending on mutually agreed objectives. We help CEOs and business owners achieve greater financial peace of mind through strategic thinking, process improvement and effective implementation. There is a lot more to understanding a company's financial situation that reading the monthly P&L statement, or even the balance sheet, both of which are formatted mostly for outsiders, not to help CEOs run the business. If you can't readily understand the numbers, they're largely useless in helping you make good decisions. Every company must have financial expertise on its top management team. Maybe not 40 hours a week of it, maybe not even 40 hours a month. But the expertise must be there when it's needed, and that's our role. We will establish a monthly schedule that includes strategy meetings with the CEO, coaching meetings with the controller or in-house CFO, negotiating sessions with bankers or meetings to encourage the investors, if that's what is needed. The company gets as much senior financial guidance as it needs – no more, and absolutely no less.
We come to the table with a diverse and unique perspective of the inner workings of business.  All of our CFO consultants have over 25 years of financial management experience, including CFO positions in various industries. Over the years, we have worked in shipping/receiving, warehousing and inventory control, production, sales, delivery, billing and collection, accounting, and management.  We have the ability to translate complex or esoteric financial concepts into plain language, and then to convert that information into strategy to meet the company's goals. Our clients have realized substantial added profits from working with us.  Some examples:
The owners of a privately-owned business engaged in merger negotiations got an additional $5,000,000 in net proceeds as a direct result of our work while I was serving as their interim CFO.
Bad debt write-offs in a mobile communications company were reduced by over $60,000 a month, directly increasing profits and cash flow, as a result of our work in revamping collection activities and employee performance goals.
After years of recurring losses, we changed this company's strategy for dealing with its largest customer, installed system improvements and guided contract negotiations. Profits went from zero to a consistent 15 to 20% Pretax Return on Sales, and profits were stable right through two recessions.
We obtained nearly $1 million in new financing for an $8 million company that had been rejected by its own bank, based on our financial plans and our demonstrated success in turning around their profit decline.
Please feel free to contact us at info@CFOforRent.com for an exploratory conversation with no obligation.  We will be glad to hear from you.