Controller for Rent™
"Referred by our Vistage chair, the CFO for Rent team was ready to begin work for us within 24 hours. John has been doing a wonderful job and has been instrumental in getting our accounting department back on track."
Anwar Daniels III, President and COO, CMS Hospitality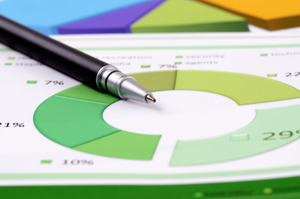 Controller for Rent™
In 9 months, Gene and his Controller for Rent, Mark, have brought us smoothly through a difficult year-end audit, saved us about a half million dollars in credit card fees and freed up reserves – without a personal guarantee.
Richard Chilcott, CEO, J. Robert Scott, Inc.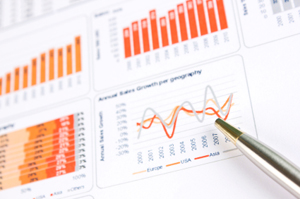 Controller for Rent™
"Ivan and I are extremely happy with Mike, and thank you for finding such a great match for us!"
Olya Havell, Co-owner, MORF3D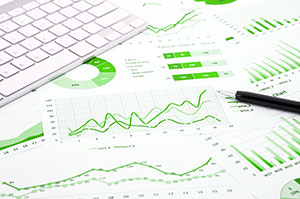 Controller for Rent™
"Following an insightful assessment of our accounting department, Gene recommended a change in department leadership. CFO for Rent then provided a Controller/CFO who put in place a monthly closing process, a budgeting system, and solid GAAP financials. He coached our team about best practices in personnel training and evaluation, cash flow forecasting and more. We got the support we needed when we needed it most."
Gretchen Ryan, Vice President, Higher Ground Inc.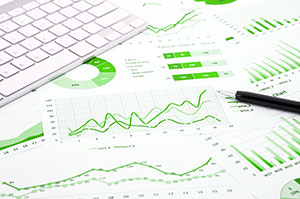 Controller for Rent™
"After completely revising our cash management system, Mike oversaw the preparation of a comprehensive monthly financial package that provides us with the information to assess and monitor our company's performance. Ten years later, we are still big fans of Mike Manahan and CFO for Rent."
Travis May, CEO, IFN.com
Hello and welcome to our Controller for Rent™ site. Your visit to this page is the first step toward freedom from worry over your company's day-to-day finances.
We have found that many CEOs and business owners are really uncomfortable with the quality of financial reporting that comes from their accounting department. That discomfort comes not from concerns that their accountants are intentionally doing something wrong, but rather from the fear that the accounting team isn't competent or skilled enough to know what kind of information to provide or how to provide it. One solution to this dilemma is to hire a new controller and hope they will do better.
Of course the answer to that will only come with time. If you did a solid job of assessing technical skills, cultural fit within the organization, and management ability, it may turn out to be a good hire. High risk? Sure, but what other options do you have if what you have isn't working?
We have a better option – Your Controller for Rent. For a few weeks, a few months, or a few years. Who should think about hiring a part-time or interim controller? Are you a CEO or business owner who:
doesn't get the information you need to make good decisions?
receives your reports too late to be useful, or too difficult to read in the typically dense financial data?
finds report errors caused mostly by an underpowered staff not properly supervised?
doesn't fully trust the answers you get to your financial questions, and you know in your heart that has to change?
Accounting mistakes can be easily buried and incredibly challenging to find after the fact, so quality of work and thorough, skilled review are critical to getting reliable financial reports. And good managers of your accounting staff – who will train, groom, and hold them accountable – are not easy to find, especially today. Or maybe your accounting team is top notch, or was before the controller left, and you need time to recruit a replacement, while someone manages the finance department activities in the meantime. Or maybe your key accounting person is out on extended sick leave, maternity leave, overseas travel, and you have a short term but critical need to keep getting your financial reports on time and done right. That's why the Controller for Rent service exists – to fill those gaps, for a few weeks, a few months, or a few years.
The survival of every business depends almost entirely on two things: consistent profits and positive cash flow.  Everything you do must produce both if the business is to prosper. It's critically important to stay on top of both throughout the year, which is why we close the books every month and produce a variety of financial reports. You will get a seasoned financial manager with strong "shirt sleeves" experience as a controller or CFO, whose technical expertise is guaranteed by our proprietary qualification process. You get this person in your accounting department for as much time as you need them. They will deliver reliable and useful financial reports, meet reporting deadlines for tax authorities, your board of directors, or your management team. On time and done right. And if you thought you needed someone for a month and it turns out to be three months, no problem. Three years, still no problem; and some clients have our part-time people filling their needs indefinitely, without ever having to bring a full time employee onto the payroll. When it's time for your company to hire a full time CFO or controller, we'll support the process fully, even conduct the search for you if you like, and vet the candidates with the same rigorous process our people go through. All at your option, of course.
So if you dread the thought of gearing up and paying for a critical employment search for a new controller or accounting manager, and then worry if it will be the right person, the right skills, the right personality, it doesn't have to be stressful or costly.  We offer part-time, transitional, temporary, or interim remedies.  We are putting our 30+ years of CFO experience behind the Controller for Rent™ solution – just for you. Your Controller for Rent will smooth out the kinks in your accounting department:
Closing the books on time and with accuracy that will withstand any audit
Timely and useful financial analysis that supports good decision making
Improved internal controls where risk management is most critical
Staff training needed to improve your accounting staff's skills and to ensure cross-training
Accounting system upgrades and conversions without missing reporting deadlines
Controller for Rent provides long-term or short-term, interim, temporary, or part-time financial management that includes hands-on, day-to-day responsibility for accounting, reporting and analysis. Your technically strong, seasoned and highly capable Controller will:
Manage your accounting staff,
Produce accurate, relevant and timely financial reporting,
Perform complex financial analyses where needed,
Implement upgrades and improvements in systems and controls,
Utilize a wide variety of accounting software and analysis tools, and
Train in-house staff, where needed, to upgrade skills and improve accountability.
Our Controller for Rent service fills a rapidly growing need in Los Angeles and Orange Counties.  We can close the gaps in your accounting department with these qualifications and benefits:
All our engagements are carefully screened to ensure (1) we understand what needs to be done, the complexity of the tasks and the organization, and (2) we have someone with the right experience to step into that assignment. We don't leave it up to the client's financial expertise to qualify the candidate; we work with them to do that together, and we do the heavy lifting.
All our projects are overseen by a seasoned CFO as they progress, to ensure we understand and are meeting the goals set by the company. So every client gets a piece of a CFO in addition to their controller. Two for the price of one, if you will.
All our controller contractors have been in financial management positions for a minimum of 15 years, demonstrating in the marketplace that they are delivering consistently good results. We have access to some of the best people in the region.
All our controllers know that a seasoned CFO is always available to step in to assist with a management meeting or strategic issue that might come up, without the client having to find still another advisor with advanced management expertise.
Simply put, we deliver results, not just effort. Each of our seasoned controllers has years of experience successfully managing accounting departments and delivering information that management needs to run the company.  Controller for Rent™ clients have gained substantial benefits from our services.  Some examples:
Aerospace manufacturer: Manufacturing complex custom machined parts without a cost accounting system in place, and with an accountant/controller that was significantly under-qualified but valued because of tenure, this company was making zero profit year after year. Our part-time interim controller took over the month end closing process and we had a cost accounting system installed. The regular, accurate financial reports from then on enabled us to successfully renegotiate key contracts and other improvements that ultimately raised the company's bottom line from zero to a consistent average 12-15% of gross sales. We subsequently assisted the client in hiring a permanent, well-qualified accountant to replace our interim controller. That person is still employed there 9 years later.
Middle market B2B service provider: A valued CFO was faced with a 4 month maternity leave in her home country an ocean away. Our interim controller stepped into the company and ran a multi-location accounting department for the duration of the CFO's leave. Asked for his reaction after 6 weeks, the CEO said he would like to clone her and keep her indefinitely. The assignment was extended months beyond the original timeframe at the request of the CEO.
Internet entrepreneur: An LA-based internet telecommunications company with a highly profitable business model nevertheless didn't need a full-time accounting department to maintain their largely automated processes, but still needed reliable accounting and credible financial reporting as they dealt with an acquisition and interested investors. Our part-time controller is onsite each week to oversee the in-house accumulation of accounting data. He closes the books each month and produces needed reports for a fraction of the cost of a part-time employee or bookkeeping service, and with immensely better performance and analysis capability, as needed. The engagement is currently in its 7th year.
A young, rapidly growing ecommerce company had focused on top line growth and cash in the bank rather than meaningful accounting. When they went to raise money for expansion they learned the folly of that strategy. A transaction would involve restating virtually all accounting for over two years when an inattentive accounting firm and an unqualified controller left the records in shambles. Their iBanker invited us to help them fix the situation, and that project is underway today, while the funding event is on hold. Today the company focuses on both growth and financial accountability, a solid sign of entrepreneurial maturity.
Mid-sized nonprofit agency: We were engaged by a social service agency because the incumbent controller had built the general ledger itself from a house of (MS Excel) cards that was in danger of collapsing, and he was unable to complete a systems conversion despite having a reasonable timeline and budget. He quit under pressure and our part-time interim controller stepped in and converted the system successfully, on time and under budget. We assisted in qualifying and hiring a new controller/CFO and the system is humming today, ten years later, producing reliable, on-time reporting to management and the board of directors.
Please feel free to contact us at info@CFOforRent.com for an exploratory conversation with no obligation.  We will be glad to hear from you.