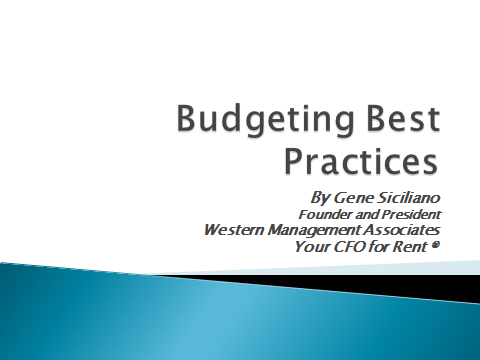 An effective budget is probably the most valuable tool in a company's arsenal for setting and meeting an annual profit target. In this course we discuss how to plan and carry out an effective budgeting process, and then how to use it to manage actual results and produce the bottom line goal envisioned by the budget.
We start by defining the tools that the planning department should develop on the front end – the launch directive and the data collection tools. Then we move on to cover best practices for building the budget in each key area – revenues, expenses, cash flow, capital expenditures and the balance sheet. The course then provides proven tools for monthly budget management – addressing problem areas, changing course and accountability.
Budgeting Best Practices (Opens in new window)
Planning in general is one of those activities that most everyone has an opinion about.  Those against it see planning as a colossal waste of time that could be spent doing productive work that badly needs doing. On the other side, proponents see it as the only way to avoid driving in the wrong direction from where they want to go because they didn't have a map. In this program you will get a complete step-by-step guide to developing, implementing and tracking the long-range plan that will help your company create its future.
Strategic Planning (Opens in new window)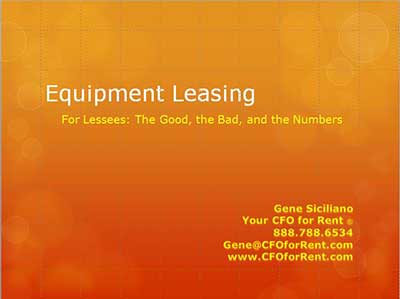 The 2018 changes to the accounting rules for leases brought a new level of attention to the nuances that often exist in leasing arrangements – what is the payment for the lease, for the service, for the options, etc. Since many of these changes impact equipment leased by users, this program was designed specifically to help those users – the lessees – get familiar with the pros and cons of equipment leasing, some of the most advantageous tax breaks now available, and finally the new rules for accounting for your leased equipment.
Equipment Leasing (Opens in new window)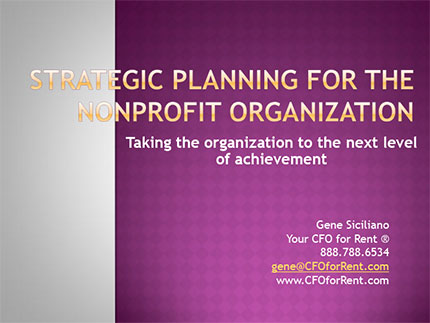 In this course we discuss how to overcome the challenges to effective strategic planning in a nonprofit organization, in order to enable the executive team and board of directors to appropriately and effectively guide the organization's future direction.
We start by discussing why strategic planning seems to be so difficult for nonprofit boards and management teams. Then we cover Issues like the board's role, staff/board collaboration challenges, visionary thinking, risk taking and the relationship between strategic plans and day-to-day operations.
Strategic Planning for the Nonprofit Organization (Opens in new window)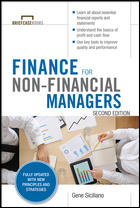 In this series of short clips from an extensive interview with Entrepreneur.com, Gene discusses the kinds of financial pitfalls entrepreneurs and business owners often overlook as they build their companies. Any of these can dampen profits and cash flow, and over time they can be fatal to the business if not recognized and resolved.

Demo Video for Meeting Planners and Speakers Bureaus
Whether you own the business or are running it for someone else, the buck stops with you – sometimes literally! Your decisions are directly tied to the financial success of your company. It's your responsibility to take your business to the next level. The potential is there, but will you achieve it?
Video not playing? Download file instead.