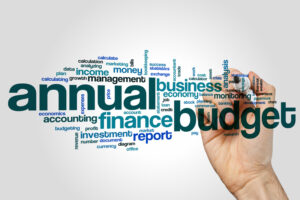 To our clients, friends and associates who are the CEO/owner/operator of your business – this post is for you. It's my annual "No, you don't have to, but you really should."
So, we're now in the 4th quarter of 2023. The year is almost over. Well, sort of. Only the date will change but the challenges will be around for a while. Inflation, essential supply shortages, qualified labor shortages, you know, the stuff you read about even if it's not affecting your company or your customers directly. But you still know what you want to accomplish next year. True? You know that because you've discussed it with your team and there's agreement, and that agreement has been documented in something called an operating plan or a business plan or a paper napkin or whatever, but it's in writing. Right?
If not, this post will not be of much value to you, because it deals with the critical management topic: How will you allocate the resources you'll have available to achieve the results you've targeted, and how much revenue will it produce along the way? That's the long way of saying "Budget," and its purpose is to help you direct your resources – primarily cash and people – in the most effective way possible to fulfill your plans for the next year.
If your plans are all in your head, then so is the resource allocation plan, and your ability to delegate responsibility for managing those resources drops to near zero. YOU become the budget manager and the gatekeeper for all spending decisions. Of course, if there is no other way you can spend your time more productively, no problem. But is that really true? I didn't think so. So let's move on.
Some questions you may be asking (and some short answers):
If you did a budget last year, how did it work out? Close enough to be called a success? (If not, you've learned from the process and can now focus on doing it better this year)
Did your key team members buy in, and adopt last year's budget as their own? (If they didn't, its success or failure was totally yours. If it was a homerun, good for you. If not, hmmmm…)
If you have never done a budget, might this be a good time to begin? (Of course, I firmly believe NOW is always a good time to improve the way you run your business.) Please say yes.
How do you get started? (For a good short course on doing that, check out my online course at com or Chapter 12 of my book)
When should you start working on your budget? Assuming you want to use it starting January 1, and it can't be done overnight, a good time to start might be – see 3. above.
More questions? (Call me and ask them directly – 888.788.6534. Your CFO for Rent)
How do I know so much about this stuff? Because I speak for my team, and…
We are Your CFO for Rent.