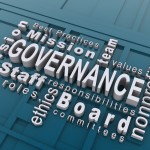 I would like to tell you the story of two nonprofit organizations, and how their success has been dramatically impacted by their boards of directors and their governance practices. Each is a mid-sized social service agency in southern California (annual budgets of both are greater than $6 million) dedicated to helping people with special needs. Each agency has been in existence for over 50 years, with a skilled and able full-time staff and a seasoned CEO. But despite those similarities, their boards are dramatically different in the way they govern their organizations, and the results they've experienced. Their stories will be told in the next 4 posts to this blog. I promise you will be surprised at the striking conclusion to this series of posts.
I hope you'll read along and get some ideas that you can carry to your own cause, or congratulate them for their governance practices. My purpose in writing this series is to inform and enlighten nonprofit leadership, and to improve the effectiveness of those causes you hold dear.
And as always, I welcome your comments and suggestions at any time in the series.