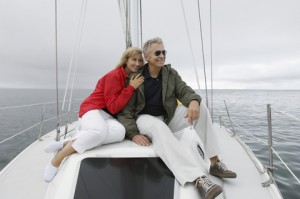 I've been writing to business owners for some time about the coming exit tsunami of baby boomers from their businesses, and some owner/operators nod and acknowledge it sounds like something they really should pay attention to – one of these days. Well, to reinforce the poor state of preparedness for that exit among the aging owner community, this just came in from Morgan Stanley, compliments of John Bunzel, a good friend and one of the top MS financial advisors:
Recent research has shown that more than $10 trillion in boomer-owned business assets will be passed down or sold by 2025. However, according to the 2015 US Family Business Survey conducted by PricewaterhouseCoopers, only about 27% of private businesses have done any exit planning whatsoever. Even fewer have a documented hand-off plan in place, which may leave them vulnerable to events which could force a hurried sale.
According to Matthew Shafer, a Financial Advisor and Senior Investment Management Consultant for Morgan Stanley, succession planning is one of the major challenges facing family-owned businesses today—even ahead of labor costs, finding qualified employees, foreign competition and health care expenses.
"Unfortunately for many unprepared business owners, as this wave of business transactions gets going, it may create a 'Buyer's Market' in which only those who have planned well will experience a successful exit."
I'm just sayin'…