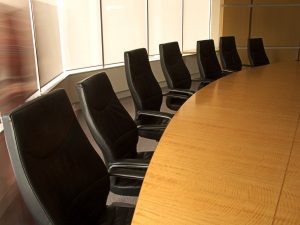 The Private Directors Association (PDA) put on a really good virtual session this week on the subject of evaluating the directors of a privately owned company. Their thoughts and ideas apply more broadly than the topic might suggest – they are applicable to advisory boards, nonprofit boards, and even public company boards (although the complexity goes up steeply for those boards). So in keeping with my ideal audience, that will be the last time I mention public company boards. But for the rest of you who are not involved in those boards that will not be named, the highlights of the presentation (colored somewhat from my own board experiences) are these:
While evaluation of board member performance is not widely conducted now, the trend is on the rise, mostly due to performance pressure caused by today's dynamic economy and the trends toward addressing diversity and inclusion (the buzzword being "D&I")
Any assessment of individual directors needs to be carried out with complete confidentiality to preserve the working relationship of the board, the feelings of individual directors (yes, they have some too), and the ability to take appropriate action without incurring legal risks along the way. That means discussions between the Chair/CEO and the affected director on a 1-on-1 basis.
By contrast, a problem director situation that is not corrected – by performance adjustment or removal – creates an environment in which the faith in board judgment is damaged, or as one presenter said "you lose the credibility to lead."
One of the key obstacles to effective board evaluation is balancing the need for board member collegiality vs. the need to deal with a problem or conflict.
Key tools that have proven useful for board member evaluation include:

Surveys of individual board members that are constructed to help a director evaluate their own performance as well as solicit their concerns about other board members,
A governance committee whose job includes working with the CEO or Board chair to create and implement a grading system to guide the process based on the goals of the organization, and
The availability of outside consulting firms that specialize in helping companies create the infrastructure for such a process, and even to conduct the evaluations as na independent third party.

A periodic Board refresh, as they called it, gives an organization a reason to clean house periodically without pointing fingers. I've found that term limits for all board members is a clear way to accomplish this; and really good board members can be asked to stay on key committees, be re-appointed a year or so later, etc. We've done this very effectively on nonprofit boards I've served on.
For those of you who are directors and want to be better, for those who would like to become board directors, and for advisors to private or nonprofit boards, you might think about PDA membership, as there are now 2 local chapters, Orange County and Los Angeles. Call me if you want more details.