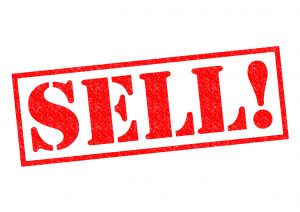 OK, not a very descriptive title – and in fact the word "EARLY" is actually wrong. It's just that far too many owner/CEOs wait until the last minute – actually well into the last minute – before they start preparing for the sale of the company they've been building for years. So EARLY really means when they should be preparing for that sale compared to when they actually start preparing. Put another way, EARLY likely means TIMELY.
Examples from our client files:
A family-owned company that's been operated successfully for over 30 years, and now the aging owner/operators want to sell it and settle back. But the inventory accounting and resulting profit reporting has for years been designed to save tax dollars rather than present the correct valuation (and the bigger net income to pay taxes on). Reaction from the investment bankers after their review: "we can't get a fair price now. get it right and demonstrate some consistency in getting it right and we'll try again." Settling back is deferred, perhaps for a year or more.
An entrepreneur built his company from scratch, made it successful, but got burned out in the process and now wants to sell it "tomorrow." There was virtually no accounting department to keep track of the numbers, and the financial history shows it, with major misstatements of inventories, operating costs and owner compensation. We can't yet construct a financial statement that is credible to present to the eager investment bankers sitting outside the front door.
We tell clients, and anyone else who will listen, that when a company owner want to exit their company, they should start getting ready 2 years before their desired exit time IF, and only IF, they think everything is in great shape, because a well executed sale transaction will take a year to complete most of the time. And if everything isn't in great shape – think of the above examples and lots more that aren't quite that far off – they should start the planning 3 to 5 years ahead of that desired walk-away date, because change takes time. If ever there was a need for a strategic plan, exit should be at the top of the list.
Now admittedly they could shorten the timeframe if they are prepared to accept an earnout (deferred and contingent payments) and are willing to stay on with the company for a couple years to ensure the earnout is actually earned and paid. But that usually doesn't figure into the owner's retirement plans. Yet by one investment banker estimate 80% of transactions these days involve some sort of earnout.
So, if you are the owner/operator of a company that you don't want to be running five years from now, PLEASE start thinking further ahead. Get an outsider's assessment of the condition of your business, your financial reporting history, the quality of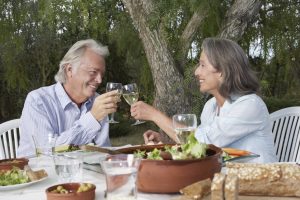 earnings history, the real growth trends that will define its value into the future, and all the other factors that ultimately establish the value of the business today. If you think this is way too early, it may be just the right time.
We can help. We are Your CFO for Rent.