Some years ago (over 10, actually) I wrote an article that bore the tongue-in-cheek title "Financial Training Isn't for Everyone!" I was then typically traveling virtually every month speaking to business audiences nationwide on the value of financial education, and watching glazed eyes in many of my audiences, as some attendees recognized the need intellectually but not in their bones, as my wife would say. Many of them were there because someone said they should learn this stuff.
These days my workshops and coaching talks are mostly more intimate events for the management teams of clients for our CFO consulting practice. My belief is that the value is more easily felt when it's seen as relevant to their company (for owners) and their job (for managers), and the participation is noticeably more enthusiastic.
In fact, two recent examples brought that home with particular emphasis.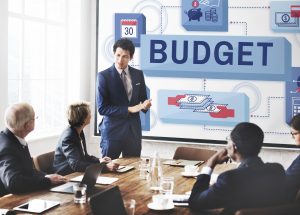 The first came from the CFO of a client in Texas where I had been coaching several company executives, including their controller, on the strategic side of financial management. During a recent phone call the CFO told me that someone had proposed a spending project during a budget planning meeting, and someone else objected, saying "There's always a 'good reason' to spend money, but that doesn't mean we should spend it." The controller jumped in with the observation: Isn't that from Gene's book? And in truth it is. I at that point reaffirmed my belief that the coaching had borne fruit and awakened some solid financial instincts.
The second example came from a California-based client whose young management team has been attending one of my workshops, this one developed specifically for their industry. We had covered in an earlier session some of the concepts of manufacturing cost accounting, things like shop rates, gross margins, optimum order quantities and such. Several weeks after that particular topic had been presented the team was discussing a particular customer project and the CEO told me that one of his managers enthusiastically quoted a line from one of my slides, and others recognized the principle as well. Needless to say, made my day! Again!
What's the point? It's not about what a great teacher I am. It's about how relevant financial education tailored to the audience transforms listeners from glazed eyes to genuine learners. And genuine learners actually apply what they've learned – to the benefit of the company, the owners, and the managers' careers. And yes, financial training IS for everyone. Everyone who wants to succeed, that is.
As always, I welcome your comments and suggestions for future topics.