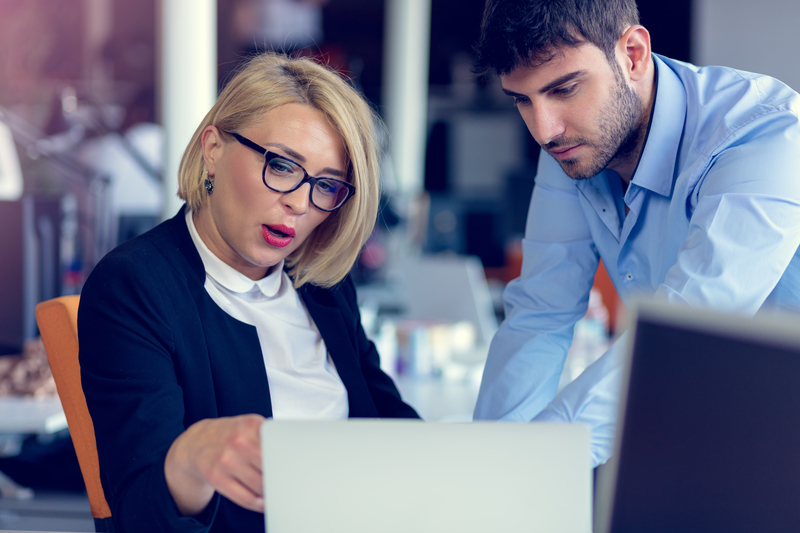 Accounting is a foreign language. Or at least that's how many CEOs and business owners see it. If they get monthly financial reports, they may only look at two numbers on the income statement – the top number (sales) and the bottom number (net profit). That effectively avoids having to understand the nuances in between, and virtually assures that they will miss the clues to avoiding surprises down the road, not to mention any surprises that may already be buried in the numbers.
And yet that information is available, and their Accounting department leader likely knows where the potholes are – or should know – and would respond if asked the right questions. But if you can't understand the language, how do you ask the questions that will get the needed responses?
This post is my version of a good way to approach that question. Five tips for getting the most value from your accounting team – beyond keeping a solid set of books, which is a given – by establishing a standard reporting process that starts when the financial reports are printed, rather than ending there.
So, here are my 5 tips for the CEO who wants to avoid surprises:
Direct your accounting leader to carefully review the statements they are about to distribute, rather than just sending them off and considering the month-end closing process done. Their team recorded the transactions, and a careful review by Accounting before closing off the month is important for clarity and accuracy.
Ask that they identify any recorded transactions that are visible, or more importantly present but not visible, that are out of the normal operating flow and material in amount. Ask that they add footnotes to the report explaining where those amounts are on the report, and what is the back story behind them, or attach a separate memo, if a longer story is needed for clarity, or if there's more to come later. Better too much than too little, at least at first.
Ask that they schedule a few minutes with you – ideally before the reports are distributed – to give you satisfaction that the accounting treatment is appropriate in the circumstances, and that you understand it. This doesn't mean you have to play accountant; it means you apply your business sense to the reporting and satisfy yourself that it's in the right place in the right month and in the right amount, based on your knowledge of the business.
If you review the financial results with your senior management team, ask your accounting leader to be in those meetings to address any additional questions that may come up from your team, so that everyone understand what the reports are telling them.
Collaboratively decide with your team what can be done to prevent a recurrence of unfavorable events or preserve the benefits of favorable events in the report. This discussion may be the biggest benefit of all.
If that sounds like a lot of effort to put in place but a benefit you'd like to have, call us.
We are Your CFO for Rent.