Q: What is an acceptable ratio of pledges paid to pledges promised?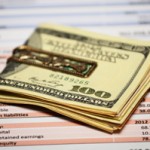 A: The only good answer is: better than last year. There is no rule of thumb here, because the right metric depends on your history, your donor base, how passionate they are about your mission, and more.
If you know an agency that has a similar size and mission to yours, and they're on better financial ground than you are, you might take their metric as a benchmark to shoot for. But lacking that, just get better every year and make sure the people who ask for donations get some training, and you'll be headed in the right direction.
As always, I welcome your feedback and comments.