I read this quote today in one of the many newsletters we receive in our office:
"Over the next five years or so, an estimated 40 percent of family-owned U.S. businesses will experience a leadership shift because of Baby Boomer retirements."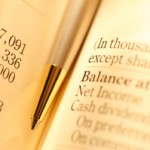 The quote was from AccuVal-LiquiTec, a valuation firm, but the message has been repeated often in the media over the past few years, and we are experiencing it in our practice as well. And it's true.
The good news: People who have built a solid business for years will get to enjoy the fruits of their labors.
The bad news: Most of them will have much less "fruits" to enjoy than they should, because they didn't prepare properly before going to market.
Preparation in this sense doesn't mean cleaning out the desk and giving the President title to someone else. It means positioning the company to bring the best price possible from the buyers, and that takes advance preparation that doesn't happen in a few months. Often it takes a few years to boost earning power and have it manifest in a reasonable record of bottom line growth, or at least earnings reliability. Usually measured in terms of EBITDA, this is not something that your banker or accountant/tax preparer can help you with, even if they offer. It requires someone who is working with you, inside your company, to make it better. It means better information, better strategy, better execution. Ultimately it means building the story that will appeal to the best buyer you can find.
That's what we do. We are Your CFO for Rent.
As always, I welcome your comments and feedback.