I recently saw some statistics on the second quarter 2017 business bankruptcy filings in the United States, by industry and compared to the years since the Great Recession.
The good news: business bankruptcies as a whole are way down, a function of an improving economy, still low interest rates, and hopefully better financial management by CEOs and their teams.
The bad news: Bankruptcies in the healthcare space have dramatically spiked upwards in recent quarters, to record levels by some measures, with no sign of abating. The consultants who authored the survey, Polsinelli, said in part: "The Healthcare Services …  Index was 208.33 for the second quarter of 2017. (Ed: large numbers are bad) The Health Care Index increased significantly from last quarter, increasing by nearly 87 points. The index has experienced record or near-record highs in 5 of the last 6 quarters. Compared with the same period one year ago, which was the prior high point of the index since the benchmark of the fourth quarter of 2010, the index has increased by 45 points."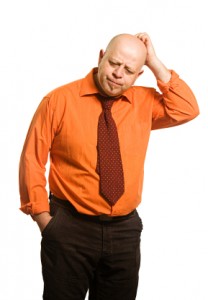 How come? It certainly can't be because demand has lessened. With the aging of the population, particularly the large bulge of baby boomers now reaching retirement age and beyond, demand for healthcare services is growing daily. And we can't blame borrowing costs, as interest rates are low for every company that is bank-worthy, and in fact banks are becoming even more liberal (again) in their desire to put more of their money to work. We could attribute it to more government-mandated healthcare services to those who can't afford to pay for them, emergency rooms and the like. But do we really think that explains record levels of business failure? Or is there a need for better financial management in the industry?
Your CFO for Rent ® has seasoned expertise in the healthcare industry, including one member of our team with over 25 years of financial and operating management of hospitals and other healthcare providers. Maybe we can help. If you know someone we should talk to, your referral will be appreciated by them and us.