For CEOs of those companies large enough – or wise enough –  to have a board of directors or even an advisory board, and for all the nonprofit organizations whose governance requires a board of directors, this question is for you. How have you chosen your directors/advisers? Friends of the organization or the CEO? Friends of other board members? Members of the investor family? Champions of the cause?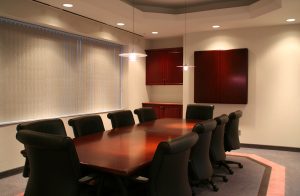 All those reasons may be good or bad, depending on the far more important reason: because they bring to your board a level of expertise or knowledge or influence or business contacts that your company needs to achieve its goals. You already know that you can't have on your payroll every resource that you might need down the road, so you (hopefully) keep contact lists, you network, you listen to webinars and speeches, and more, just to try to keep up on what you don't know that you might need. Your board is a key resource in that preparedness for what's ahead, and that means your board should be, as fully as possible, your go-to resource for the needs you already know you have. In order to satisfy that top priority requirement you need to do one thing (or perhaps two) :
Identify what kinds of expertise/knowledge/influence you need at the board level. Then go down your director list and check off which of your existing directors satisfies each critical need. If a need is not satisfied by anyone on your current board, that's a red flag – an unfilled need that should be on your shopping list. If your rules allow the expansion of your board beyond its current number, time to go shopping. Find the best people you can who possess that critical expertise and who might be willing to serve on your board and invite one of them to join. Contact CEO acquaintances, consultants, search firms, anyone who is well connected enough to perhaps know a valuable resource in your area of need. However, if your board cannot be expanded, or you don't want it to be larger, proceed to step 2.
Take a second look at your existing director list, and this time focus on those directors who didn't satisfy any of your critical needs based on your Step 1 analysis. If they didn't get a check mark it may mean they are not providing any of the things your board really needs, and being liked by everyone or the good friend or relative of someone doesn't count. This is the hard part – one or more of them needs to leave the board to make way for someone who can truly contribute to the organization's mission. Whether it's finance, strategy, industry knowledge or regulatory visibility, or fundraising, if you don't have enough strength within the ranks of your employee base, or if you need someone to raise the tough questions or open the close doors, don't let friendships get in the way of making progress toward those goals that you value most. Remember, good friends will continue to be good friends, especially if you both realize they are holding your organization back. Find another way for them to contribute, and create that board opening you need. Then go back to step 1.
Anyway, that's how I feel about it. I welcome your feedback and questions, even if you don't agree.