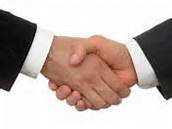 Congratulations! You've been asked to join a private company Board, either because you know the owners and they know you, or you have expertise they need and they want you. Either way, the opportunity is both an honor and an obligation – and a chance to fail. So how do you create the best chance for 2 out of 3, avoiding the failure part? Here are some solid pointers gleaned from a recent article published by the Private Directors Association.
Preparation:
Perform a deep information dive prior to your official start to better understand the situation you're about to enter. Understand the family dynamics, learn backgrounds of other Board members, interview the CEO about their view of key issues short and long term.
Allocate ample time at the start to quickly build your depth of knowledge. Review strategic plans and budgets, prior Board minutes, any M&A activity past or under consideration, etc.
Over time, interact with other members, C-Suite, and business unit heads. Get a thorough understanding of the company's financials, succession planning (or absence thereof), litigation – past, present and possible.
Visit, in-person or virtually, a representative sample of company sites and facilities.
Actions:
Be a keen observer of Board process dynamics such as interactions and information flows. How is information presented and how is it received, questioned, and resolved?
Be an active contributor with a spirit of collaboration, contribution, and encouragement. Listen carefully, ask thoughtful questions, don't be overbearing, and don't get caught up in groupthink.
Maintain continuity and forward momentum. You're new, so review updates and progress reports, particularly on key issues, opportunities, and risks.
Behaviors:
Focus on demonstrating:

Energy – Board positions are demanding. Maintain a high level of vigor.
Communication – Engage in respectful conversation, listen attentively, be clear and succinct in your comments and questions.
Courage – Be comfortable offering an independent point of view. That's why you're here.
Absorption and synthesis – Lots of information to absorb; dedicate the time necessary to get educated.
Emotional intelligence – Recognize emotional cues and use emotional information to guide your thinking and behavior. Mentally step into the shoes of others before asserting yourself.
Detachment – Maintain a healthy level of detachment separate from any social engagement with the CEO or executive team. It's about what's best for the company.
Humility – Checking egos at the door and self-effacement provide the strongest foundation for collaboration.
Sense of humor – Embrace humor in yourself and others. It helps dissipate and release tensions, facilitating a stronger team dynamic.
You have a lot to contribute, otherwise you wouldn't be there. Doing the homework and hitting the ground running in a private company Board role will accelerate your contribution to the success of the business. And after all, isn't that the only reason to be there?
We are Your CFO for Rent.