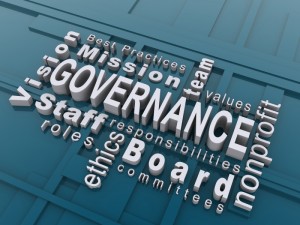 I have written in the past about the need  for every leader of a nonprofit organization to run it like a business, blending the commitment to mission with the need to make sound business decisions, especially in the area of finances. Some of those articles and posts talked about recognizing that finance department staffing – from the accounting clerk right up to the CFO – needs to acknowledge that some positions can command for-profit market rates because their skills are transferrable, unlike a social service worker whose options are typically more limited. There are those who believe the skill sets are so different that the transition should be avoided whenever possible, sometimes hiring less talented people because they bring a familiar background to the organization. When you get to the executive level of an organization, that can be a dangerous assumption to make.
There is a very thoughful article in the current issue of Wiley's Nonprofit Business Advisor (full disclosure: I'm on the publication's advisory panel) based on managing editor Kelly Sullivan's interview with Wayne Luke, an executive search consultant who specializes in the not-for-profit world (January issue, www.nonprofitbusinessadvisor.com) . He points out that, just like in the for-profit world, many nonprofits have been pursuing their mission for 25 to 30 years, and their leadership – CEOs, executive directors and senior management – are transitioning out of executive positions and will need to be replaced.
Aside from the basic recruiting challenge of filling many of these key positions, this becomes a golden opportunity for nonprofits to look to the for-profit world for replacements, bringing into the organization the run-it-like-a-business mentality that may have been absent or limited in the past. He makes some excellent points about the value of considering people from the for-profit world, perhaps including recent retirees, to bring an enhanced culture of business-mindedness to organizations that might have considered that an unacceptable compromise in the past. It's a well-balanced article that deals with the risks and rewards of such an approach.
Check it out, and consider the possibilities.
As always, I welcome your comments and feedback.