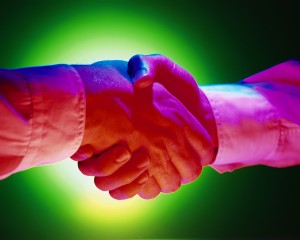 I heard one of the best talks on negotiating skills I've ever heard, compliments of a Vistage speaker named Jack Kaine. Jack presented some old ideas in new ways and some new ideas in ways that make them immediately useful. Here are a few of his "keepers":
• Never want something so badly that you won't accept something else.
• Don't negotiate with yourself (by offering a discount from your regular price before the negotiation even begins).
• Don't over-rationalize or apologize for your prices. If you don't believe your product is worth it, you'll never sell the idea to a prospect.
• Don't negotiate until you educate. Make sure your prospect knows everything they'll get before they find out what it will cost.
• Be willing to walk away from the negotiation if the deal's not right.
Not a bad list, eh?
As always I welcome your comments and feedback.