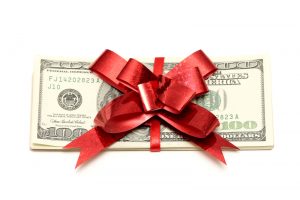 A government program you may not have heard of – ERC, or Employee Retention Credit – is a way to get a refund of your employment taxes already paid into IRS – no strings attached. This is a refund that you'll get directly from the IRS without resistance, if you've met either of the two-part criteria for qualifying. Since your bank is not involved, and the qualification is not strictly numeric (so your CPA may have already decided you don't qualify), you may not know this program even exists, but it does, and it's good to go through the end of this year, with 3 years after that to make a claim. How much can you get? Up to $7,000 per employee per quarter. What must you use the money for? Whatever you want. What hoops do you have to jump through to get it? Only one or two. Short list but tricky.
The trick to qualifying for the refund is to be a small business – less than 500 employees – and have your revenues impacted during 4Q2020 and/or any of the four quarters of 2021, as long as that revenue impact was 20% or more OR – and this is key – was a disruption caused by anything that resulted from some action of a government agency. That's the tricky part, because sometimes your supply chain was impacted by a required shutdown at one of your suppliers, or one of their suppliers, or one of their suppliers' suppliers. Think of the car makers who can't get computer chips to finish their dashboard assemblies. Anyway, you can see that it would require some research to ferret out the qualifying criteria. Not a slam dunk, for sure. But the result can be a gift from Uncle Sam of payroll taxes that have not already have been covered by a forgiven PPP loan.
Okay, so how do you figure all that out while still running your business? Well, it turns out there are a few consulting firms – not including ours – that are prepared to do that digging and help you get your refund (or tell you that you didn't qualify), often at NO COST to you. Their fees can be totally contingent on your getting a refund.
So, if you already have a tax advisory firm that is strong in tax credit guidance, get them on the phone. If you don't, ask me. I know a guy…two actually.
We are Your CFO for Rent.