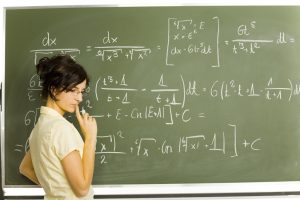 A few years ago I wrote a book on financial mastery for teachers at the request of a client of our firm that publishes textbooks and learning materials for teachers. One of the chapters dealt with wise use of 401(k) plans for retirement savings and investing, the predominant vehicle at the time for employer supplemented savings plans. Since then there has been a rise in a different way to save and invest, the 403(b) plan. Unfortunately the new plans are fraught with extra risk, as this article from the New York Times describes:
http://www.msn.com/en-us/money/retirement/think-your-retirement-plan-is-bad-talk-to-a-teacher/ar-AAjgRtC?li=BBnbfcL
If you or someone you know is a teacher, please read this article and circulate it to others. And to take the next step in your financial awareness, covering the full spectrum of money management for teachers, get my book, Financial Mastery for the Career Teacher, published by Corwin Press. Find it at Amazon.com or https://us.corwin.com/en-us/nam/financial-mastery-for-the-career-teacher/book233891#siciliano.
As always, we welcome your feedback, comments and questions.