So, maybe you saw my post from January 14 – "Business Planning is Crap" – and you believed it, perhaps without reading beyond the title. No budget, no financial plan and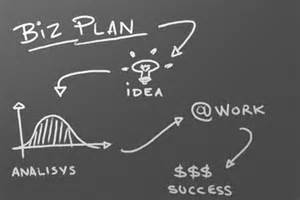 you like it that way. One day at a time.
We actually have a couple of clients like that. And most of them are still doing well. How do they do it? One thing they don't do is track their business's health by simply checking the bank account each day (OK, they probably do that too). That's for the corner candy store.
While we always urge clients to adopt a formal planning system, if that isn't going to happen the business needs a Plan B.
Ours is tracking Key Performance Indicators (KPIs) – those metrics that are tailored to each business and are the sensitive pieces of information that eventually lead to sales and profits, or at least prevent losses. Some can be tracked monthly; some should be tracked weekly or even more often.
Here are 10 of my favorites, and a quick description of the kind of business – as a minimum – that should be tracking each. (You can find a more in-depth discussion of these in my book.)
| | |
| --- | --- |
| KPI label | The kinds of companies that need to always be aware of this |
| Days Sales Outstanding | Sell B2B on credit, especially when average invoice amount is significant |
| Accounts Receivable Aging | Sell B2B on credit, especially when customer payment patterns vary widely |
| Inventory Turnover Rate | High inventories, especially limited shelf life or market value items |
| Gross Profit Margin (GPM) | Every company should track this and mind the trend over time as well, because Gross Profit pays for everything else and is the source of profit |
| Marketing Cost per Sales Dollar | Marketing spend is high and key to sales, e.g., ecommerce, mail order sales |
| Debt Service Coverage Ratio | Any company with a bank loan (almost always in loan covenants) |
| Late Order Backlog | Custom manufacturing, made-to-order, drop shop model |
| Order Processing Time | Complex order processing system; customer has alternative sources |
| Sales per Customer | Retail trade, especially where extras and upsell options are plentiful |
| Sales per Employee | Retail trade, especially where employee interface is key to the sale |
This is a short list, and it's not intended to be all-inclusive; so we urge each CEO/CFO to develop a list that is relevant for their company – no less than 5 nor more than 10 such factors – tailored to the business and tracked as often as needed to keep it from getting out of control.
For example, Late Order Backlog and Order Processing Time should likely be monitored weekly to enable timely corrective action and avoid lost sales. All of these should be tracked and reported over time, so that a favorable trend can be reinforced or an unfavorable trend reversed before it becomes the norm.
Want to "take a shortcut" but not sure where to start? Call us at 310.645.1091.