"More weak companies will fail once an economic recovery has started than will have failed during the preceding downturn. Many of their competitors will miss key opportunities to gain market share because they're too busy being protective."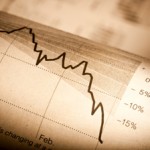 I wrote those words 12 years ago, in an article we published describing conclusions reached by a study we commissioned that proved the premise. Today the Wall Street Journal published this headline:
"The nation's biggest publicly traded home builders are on a buying spree, snapping up small, privately held rivals that are starved for cash."
Some things don't change.
Why do you care?
If you're not prepared for today's slowly but steadily improving economy, be assured your competitors are. If your strategies are focused on survival rather than success, your company is at risk.
If your planning isn't geared to today's world, or worse if you're not planning at all, your company is at risk.
If you're not clear about the financial health of your company, or you're clear it's not getting better, your company is at risk.
If your financial benchmarks and metrics aren't relevant, if your pricing and cost structure don't provide for adequate profits, if your team is not properly incentivized to achieve success, your company is at risk.
We're here to help.
As always, I welcome your comments and feedback.