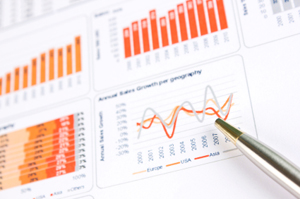 In a recent presentation by an economist from the Federal Reserve Bank in San Francisco, I learned their carefully studied view of the economy over the next couple years, particularly as it impacts your ability to hire and keep good workers. The news was not great for companies looking to grow, but then it wasn't surprising either. While the data and conclusions are national in scope, we think they are valid pretty much everywhere our clients do business. Here are a few highlights:
Business will stay strong, continuing to exceed the historical trend rate for GDP growth.
Inflation will rise slightly, getting to the 2% range over the next couple years.
Employment will stay historically high, unemployment historically low.
That last one is the one I want you to focus on, because it affects your cost of labor. The presenter showed charts and statistics that demonstrate:
Half of all businesses don't have enough qualified job applicants.
Over 1/3 of businesses raised worker compensation in the past quarter, with the result that average hourly wages are approaching 3% higher than they were one year ago.
Another 20% are planning to increase worker compensation in the next quarter.
So, if you're in that 50% of businesses with job openings you can't fill with the kinds of people you want to attract, take a look at your average starting pay rates and see if they're keeping up with your industry, your demographic area, and your desired hiring quality. It seems clear that waiting for the right time is going to be a losing strategy for the next few years. Instead look at ways to modify your cost structure or your pricing structure to enable you to get what you need. For example:
Are your processes as efficient as they could be, both operations and administrative, or have you become satisfied with the status quo and given up on raising productivity?
Is hiring underqualified people to fill open positions and letting them grow into the job really in the best interest of your bottom line?
Are your customers really averse to modest price increases, or would they gladly pay more for an improvement in customer service, product quality, turnaround time, etc.?
Does your financial and operational reporting system give you the information you need to even answer those questions?
If you'd like some support in answering any of these questions, the phone number is 888.788.6534 – Your CFO for Rent.