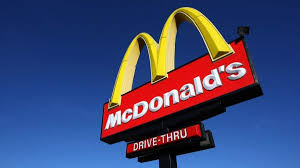 It was 1940 when Maurice and Richard McDonald opened their fast food restaurant in San Bernardino, CA. Fifteen years later they're doing great in their single-location restaurant when a funny thing happened. At age 52, all-purpose salesman Ray Kroc was selling the Prince Castle Multi-Mixer, a device for making six milk shakes simultaneously.  On a sales call he met the brothers at their hamburger stand. The brothers McDonald ordered eight Multi-Mixers and Kroc, who must have been amazed at the milk shake math behind such a sale, determined to have a closer look at an operation that required 48 milk shakes at one time. He soon calculated that that hamburger stand under a pair of garish golden arches must be doing a huge business every year. Kroc ultimately convinced the brothers to franchise the operation, and an empire was born.
The point of the story? Sometimes the best opportunities are right in front of you. And sometimes they just look like opportunities through rose colored glasses. Jim Collins, author of Good to Great (2001, William Collins), said there are three things that must come together for a business to become a great one. Paraphrased he said:
You must have a passion for the business (because when things go badly, as they often will, your passion will help you stay the course).
The business must have the potential to be the very best in the world (however you define your world).
You must see clearly the ability to make a lot of money (these were not just "getting by" words, but meant to drive home the ability to really do well at the bottom line).
You have to believe Ray Kroc was a visionary to see all of that in one busy Southern California hamburger stand, because he certainly achieved greatness.
Or was he just lucky? Do you feel lucky?