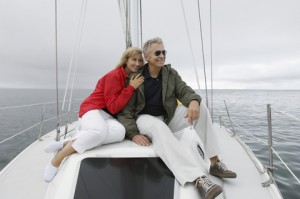 Today the WSJ published an article (10/15/2015 p B4) that surprised no one at our office, but apparently was news to the Journal reporter. Among the quotable quotes:
"Some baby boomers are having a tough time letting go." Ya think?
"…younger family members aren't interested in taking the reins, complicating succession planning." Only if the business owner was daydreaming.
"Some analysts expect activity to pick up over the next few years as more boomers hit their 60s." That's the tsunami we referred to in our last newsletter.
Quoting one small business owner: "I love being the emperor with no clothes here." Does he recall that analogy refers to a delusional king living in a fairy tale?
OK, not to make fun of the Journal just because they're reporting old news, but it just helps to reinforce what we've been trying to say to baby boomers for a couple years now. The field is going to get awfully crowded if you hang around too long. The rush for the exits will result in many, if not most, privately owned businesses going for rock bottom prices or being liquidated for lack of a buyer. If you are one of those folks who wants to be successfully out of your business in the next 6-8 years, and you want to get a good price when you sell, you really need to start planning pretty soon. Tomorrow wouldn't be too early. Let us help, that's what we do.
As always, I welcome your comments and feedback.