To all who made a well thought out plan for 2020: sorry about that, glad you're still there. To all who despaired of any ability to create a plan for 2021, this blog's for you.
We have three big reasons for developing annual plans (for this article, think both written plans and budgets):
to properly and thoughtfully allocate our limited resources to best use,
to be prepared to take advantage of opportunities that present themselves to us, and
to be prepared for any bad things that might come along and hurt the business.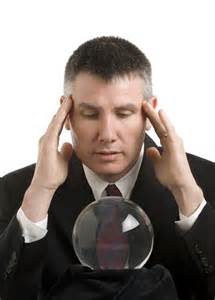 I think you can agree with me that avoiding any effort to plan would be a risky idea and inconsistent with effectively managing your company. The problem is doing it in an environment where the unknowns are larger than normal, the length of undesirable events can't be predicted – yes, even into 2021 – and your resources have been strained just to stay viable and safe, not to mention visible to your market.  So how to begin? Centage, a maker of financial analysis software, presented a short list of reasons to not only do a budget but develop what-if scenarios to attempt to avoid being blindsided by what you don't know. I liked it, so decided to share their thoughts. Here's the cliff notes version:
Be Prepared. One of the primary reasons companies create what-if planning scenarios is to be prepared to adjust to a variety of unknown situations. It can also prepare you for any situation or potential change in the market. Foreseeing how these changes will have an impact on your business will give you an advantage over your competition, as you can adjust your business accordingly. Think Blockbuster vs. Netflix.
Manage Risks. Managing risk isn't just about knowing when and what changes to make should something bad happen. It's also about thinking and planning for various possibilities to see if your internal systems can handle a situation, or if operational changes need to be made. Think of this what-if planning like a stress test for your financial health. Think Lehman Brothers in 2008.
Identify Key Business Drivers. Similar to KPIs, knowing what these are is always a good idea, from planning the future to assessing the past. As you start to work these interest-drivers into your planning, some will emerge as the most meaningful to you and therefore also to the company's success. Measuring them, trending them, paying attention to them is essential to success for any business.
Understand the Effects of Big Business Decisions. Big business decisions are both frightening and ubiquitous for a company's leaders. While a what-if scenario won't make you a fortune teller, it can make clear what the business could look like after the success or failure of a given decision. This information can then arm you to make informed, data driven decisions.
Let me know if we can help. We are Your CFO for Rent.