In any sizable transaction involving the sale of a business, the serious buyers will likely be interested in buying a stream of future earnings. And since future earnings are to a large degree influenced by past earnings. That is to say if there is some relationship between past earnings and your projections of future earnings, that gives your projections some credibility. Oh, and if you don't regularly develop such projections as part of your business planning, you're already two steps behind. But back to my point, your past earnings history is important, if it's a reasonably accurate reflection of what actually happened. And that's where the road gets slippery. Your serious buyers – who ideally have provided you with a written expression of their seriousness in the form of a Letter of Interest or similar document – will want to bring in a team of accountants to validate your historical earnings. This is called a "Quality of Earnings Review" and it can involve a painstaking effort by you and your accounting department to defend and  often prove the numbers you've recorded for several years back. An understandable requirement from the buyer's standpoint, and you can count on the likelihood that their team will be interested in challenging anything that they feel has inflated those earnings. Why, because that will improve the buyers' negotiating position when working out the price and terms of the deal.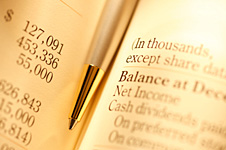 So, after that scenario sinks in, the question for you is this: would you like to know ahead of time what they are likely to find? If you're not a gambler or the keeper of scrupulously accurate books, the answer should be yes, and the tool to provide that information is called a Quality of Earnings Preview, which you have done by your CFO, your company's financial adviser, or your CPA, whichever you feel has the best sense of your company and your numbers. And if your CPA only does your taxes at year end, that may not be the best choice. Something to think about.
As always, I welcome your feedback and comments.