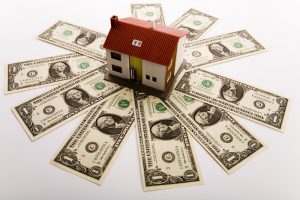 Back in August of last year I raised the question of real estate as a viable investment alternative to all the not so good options available today. Even with the prospect of increasing interest rates that is certain to manifest in the months ahead, we're a long way from a saving account doing anything other than depreciating more slowly than if it were stuffed in your mattress. To refresh your memory (or go re-read my 8/5/21 post) this was my short list of options:
Leave it in the bank or a money market fund and collect a whopping 0.5% per year.
Lend it to your bank and get a CD, collect a massive .75% per year.
Buy bonds from the US Treasury, ideally the 30-year ones, collect up to 1.8% per year.
Buy stocks, mutual funds, ETFs and the like – collect anywhere from +50% to -50%, you just don't know when – unless you buy smart and simply wait it out.
Or you could try real estate investing. There are a lot of almost empty office buildings on the market, and more than a few vacant restaurant spaces as well. Not so enthused about them? Wonder why? How about a very hot market – multifamily residential properties? We sold ours at 100% profit a few years ago, and they've only gone up in price from there. Of course, there's the need to manage them to make sure they are rented to people who pay their rent, managed and maintained through the inevitable turnover, etc. And then there's the question of when the neighborhood loses its appeal, or price controls get levied, or homeless housing gets built next door, or …  Don't want to do that? Neither did I. So, what's left? A lot, actually. Under the broad heading of "Industrial" you can find warehouses, a hot commodity for the Amazons of the world. Unless they're not Amazon and they're in a market that Amazon is gobbling up. That's the challenge of having a reliable tenant in a reliable market. Many kinds of bricks and mortar are scary for investors in this increasing digital world. Maybe the mattress isn't a bad idea after all.
OK, one more option – the one we've successfully opted for – the increasing need for certain kinds of medical services for our ill and aging population. We know people are getting older, becoming a larger percentage of the slower growth population. We know their need for services is getting larger, not smaller. We know politics isn't going to stop that, the money supply isn't going to stop that, and inflation isn't going to stop that. The need will continue to grow, and where there's growing need there's growing opportunity to gain from filling that need. In certain circumstances a property providing medical services can deliver years of reliable, increasing income with virtually no management attention beyond depositing the rent checks. This is what you get when you combine the net-leased property concept with a proven corporate tenant in a market that will only expand over time. Let's see – growing demand, insufficient supply, reliable supplier of capital from providers who want to run their medical business but don't want to manage a real estate portfolio. Now THAT'S my kind of mattress.
Call me if you want to know more before my next post on this topic.
We are Your CFO for Rent.