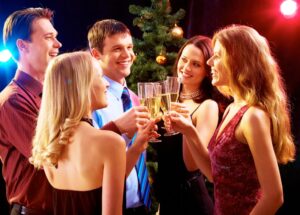 HAPPY NEW YEAR! We hope for you and yours a healthy, happy and prosperous new year.
That said, let's talk about how to help create the prosperous part of that. Specifically, let's focus on the financial plan/budget that you've finished just in time to start the new year. How do you and your team use that plan to optimize the probability of reaching the goals at the top and bottom lines of your income statement? Here are the tools we've found most useful to that end.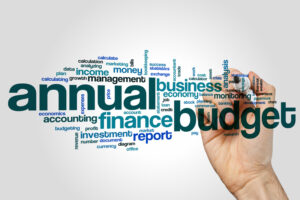 First, you have a line-by-line budget for income and expenses, ideally by department, so that each department head can understand and be accountable for the results generated by their department. With that as a starting point, here is our recommendation for the most effective process for achieving that accountability:
Develop a new page for your monthly financial reporting (assuming you don't already have one) that is your Budget Variance Report. It will detail each line of accounting data that you track for income and expenses, typically mirroring your chart of accounts, and these are the headings for this report:


Current Month
Year to Date
Actual
Budget
Variance
%
Actual
Budget
Variance
%

Identify those variances that are off by more than 10-20% (you pick) or more than $XXXX (you pick here too, based on the size of your business, with the intent of eliminating minor variances).
Ask these 4 questions of the team member responsible for that department/line item, and remember this process applies to both positive and negative variances:

What caused this variance to occur? What was the event/activity involved?
What will need to happen in the following periods to either prevent the negative variance from occurring again, or to preserve the benefit of the positive variance?
What help do you need from senior management to make those results become reality?
What are we learning from the answers to the first two questions that will make our next budget an even better tool for profit management?

Make it clear to the responsible team member that the responses to these questions are not only to keep you aware of the progress of the plan but are also an action plan that they will carry out to achieve the results noted in question 2.
Next step, for the CEOs who have also created KPIs beyond or in support of their income statement, e.g., lead generation and follow up, social marketing outreach, sales quota achievement, insurance coverage review, etc., those too can be built into your monthly variance review, although the format will obviously vary based on the type of KPI assigned.
The key here is to keep everyone focused on the goal, rather than being preoccupied by the day-to-day distractions that occur in every organization. That's how you stay ahead of your competition and ensure a smashing 2023.
Make the plan, follow the plan, get the results promised by the plan. It's that simple. How do we know that? We've proven it with real clients over our 35-year history.
We are Your CFO for Rent